Back
Watch online: innovative dance from Amina Khayyam Dance Company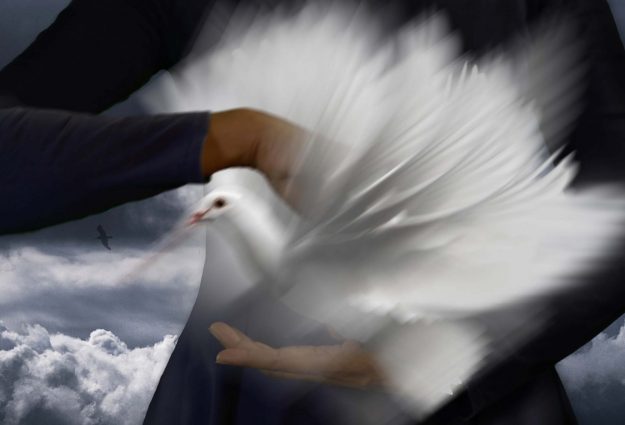 WATCH ONLINE: Catch The Bird Who Won't Fly from Amina Khayyam Dance Company on Vimeo.
Despite theatres being shut due to Covid restrictions, Amina Khayyam Dance Company has continued to make meaningful new work. Their latest production Catch The Bird Who Won't Fly is a digital kathak dance-theatre performance, bringing attention to the devastating reality of domestic violence against women, a crime often shrouded in secrecy and on the increase during lockdown.
Comprising four individual stories, Catch The Bird Who Won't Fly has been made 'remotely', poignantly narrating through Kathak dance real life experiences, researched with Amina Khayyam Dance Company's network of women's groups, including Southall Black Sisters.
Choreographed, written, directed and musical direction by Amina Khayyam with video design by Louise Rhodes-Brown and music design by RENU, Catch The Bird Who Won't Fly features Tabla and Daf by Debasish Mukherjee; Vocals by Lucy Rahman Sohini Alam and Rup Khatkar; Cello by Iain McHugh.  Performers include Jane Chan, Mithun Gill and Amina Khayyam. Produced and Dramaturgy by Hardial S Rai.
---
Essex Cultural Diversity Project are working in partnership with Zeroclassikal and Zeroplus Theatre to support additional mentoring opportunities for musicians and education music workshops in school settings with Essex-based musician and sitar player Jonathan Mayer. A call out will be announced in early 2021 by Zeroclassical about four music commissioning opportunities to support the Amina Khayyam Dance Company project Catch The Bird Who Won't Fly.
---
The project has been funded by Arts Council England and supported by Essex Cultural Diversity Project.