Back
Grand Finale: Thetford River Festival
Saturday 21 Jul 2018 12:00 PM - 6:00 PM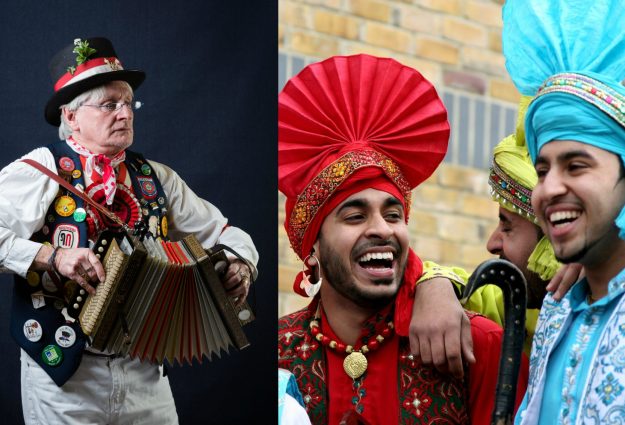 Grand Finale:
Festival of Thetford & Punjab
and Thetford River Festival
The Festival of Thetford & Punjab ended with a grand finale with music, dance, performances, stalls and activities. The day starts with a procession through King Street along to 'On The Green' by the Little Ouse river.
The event was an exciting multi-cultural programme in partnership with Thetford Town Council River Festival, featuring the UK's leading tradtional Punjbi Dance Troupe Jugnu Bhangra Dancers, Folk Dance Remixed, Local Morris dance groups, King Gurcharan Mall Dhol Blasters, Rani Giddha Female Dancers, Ghatka Punjabi Sikh Martial Arts, as well as an Indian food stall, henna hand painting.
Here are some images of the event (for our Flickr image archive):
---
The Festival of Thetford & Punjab was a partnership project between Essex Cultural Diversity Project (ECDP), working with Norfolk Museum Service, Norfolk Library Service & Norfolk Arts Service, funded by the Heritage Lottery Fund.